See on Scoop.it – Pur-T Marketing Madness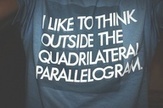 The best Marketing Strategy involves developing your Branding Strategy and Building Your Brand…
Jacqueline Taylor-Adams's insight:
I connected with Italina, the author of this article, on LinkedIn. She saw me in a group we are both in and realized we have similar focuses in our businesses. For example, her tagline is "Build Your Brand, Build Your Business." My marketing business (TaylorAdams Marketing & MgMt, the publishers of PurT Marketing Madness), is "Simply Building Branding and Business."
Well, I just had to find out more about this woman who appears to think like I do. A visit to her website reveals a great back to basic article on the front page. As 2012 nears an end, it is timely to go back to the drawing board and back to basics to help ensure you are focusing on and incorporating core elements building and growing your business.
Italina asks you six key questions. As a great review exercise, answer these questions for me http://bit.ly/YourMarketingStrategyIsDead. Feel free to contact me with any questions or to help you build a strategy or brand. We offer a complimentary 30 minute consultation, dobusiness@tayloradams4me.com or 1.877.552.7012, ext. 1111.
SEASON GREETINGS
Jacqueline Taylor-Adams
Marketing Strategist/CMO
TaylorAdams Marketing & MgMt
See on blackrhinodesign.com