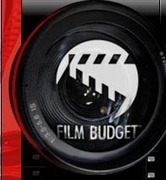 Film Budget creates a custom film finance movie budget for your investors. Every film budget is finance and camera ready by Producer Jack Binder. (Canon DSLR Raw 2k video unlocked by Magic Lantern!
Jacqueline Taylor-Adams's insight:
Like, PlanetMitch, who share this great information, I too do not know anything about Jack Binder, but budgeting is essential in making a film. So, if you are a filmmaker and need help budgeting and presenting a professional pitch to investors, check out Film Budget.
See on www.filmbudget.com