See on Scoop.it – URBAN TECH FAIR: Access . Education . Commerce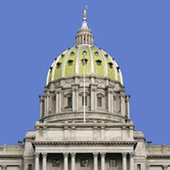 Are you a woman looking for a career in technology? If so, you should attend State Rep. W. Curtis Thomas' Step IT Up America Seminar, March 7, 2014 from 9 a.m. to noon at Beech Interplex, 1510 Cecil B. Moore Avenue, Philadelphia, PA…
Jacqueline Taylor-Adams's insight:
Step IT Up America, a national program funded by UST Global, is committed to recruit, train and employ minority women in technology careers. The program, which recently launched in Philadelphia, seeks to train and hire minority women in 10 cities throughout the nation and provide them with the technological skills to launch successful IT careers. The long-term goal is to create 5,000 new technology careers for minority women nationwide.
Deadline to register for seminar is March 5, 2014. Click headline to register online.
Pennsylvania State Rep. W. Curtis Thomas has been promoting technology, STEM, education, and entrepreneurship for people of color for many years. He recently sponsored the first Sharing the Wealth Conference to assist minority technology businesses in Pennsylvania access state contracts and developed the Digital Excellence Blueprint for the Pennsylvania House of Representatives, when I served as chairman of the House Intergovernmental Affairs Subcommittee on Information Technology.
READ More for program details -and to register for seminar.
_______________________
Visit the Urban Tech Fair at www.UrbanTechFair.org
See on www.pahouse.com