See on Scoop.it – Pur-T Marketing Madness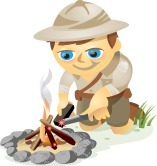 Do you blog regularly? Are you looking for tools to make the process easier? Blogging is hard work and it takes a lot of time to do it well. Wouldn't it be great if you could streamline parts of that process?
In this article, you'll find a list of tools, apps and advice you can use to find your groove and take care of blogging business.
Jacqueline Taylor-Adams's insight:
The key to blogging being a beneficial marketing tool is being consistent and providing relevant and useful content. "16 Blogging Resources to Improve Your Blogging" will not only help you with content, but most importantly will help you get organized and develop an efficient system for writing and publishing your blogs.
I, Jacqueline Taylor-Adams, hereby commit to use these resources along with my wonderful scoop.it to develop a working system and increase my consistency in blogging. What's your commitment?!
P.S. At the beginning of 2014 Hubspot hosted a 30 day blog challenge which featured 30 excellent blogging tips http://smarturl.it/Hubspot30dayBlogChal?IQid=scoop.it
See on www.socialmediaexaminer.com