See on Scoop.it – URBAN TECH FAIR: Access . Education . Commerce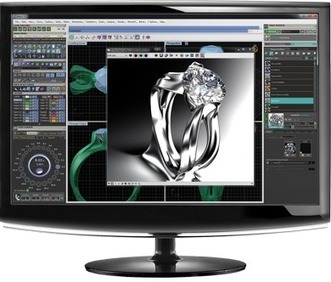 If you had to choose between art painted by hand or art made by computer software, which of the two would you say has greater value???Obviously most would say the item with the human touch because inherently we recognize the effort and talent it takes for people to create quality art. However in the jewelry industry there has been a stampede toward computer aided designs or CAD to handle jewelry design. Many celebrities are spending top dollar for jewelry which has little or no human contact at all in designing it.
Jacqueline Taylor-Adams's insight:
This is a very interesting article that reflects the internal battle many of us may have with technology. While, we do know a human creates and manages technology, there is a loss of intimacy, uniqueness, and personality.
I guess the answer lies in moderation. Allow direct processes and touch to help fuel creativity in technology. Well, as you ponder this modern age dilemma, get an intriguing lesson in jewelry making!
See on www.soptah.com