See on Scoop.it – Pur-T Marketing Madness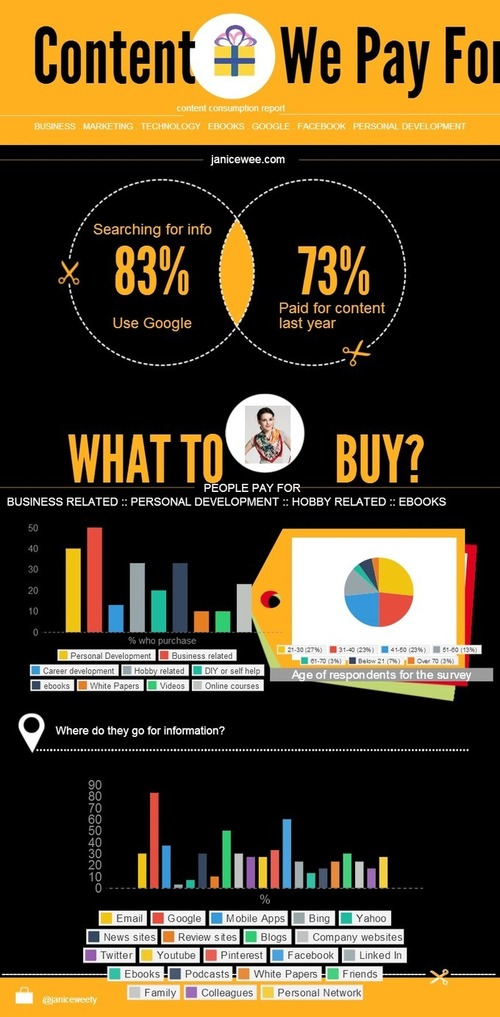 Who pays for content and what kind of content do they buy?
With all the free content available on the internet, do people pay for content anymore?
From 17 January-19 March 2014, I conducted a survey on content consumption patterns, as part of my content marketing strategy creation. The report is based on 30 responses…
Jacqueline Taylor-Adams's insight:
Interesting. I would love a more in-depth study. The sampling is small and responses general. What type of business related content is purchased? Is it research, niche industries, specialized training, etc.
Beautiful infographic that gets the brain juices flowing. Do you pay for content?
See on janicewee.com