See on Scoop.it – Pur-T Marketing Madness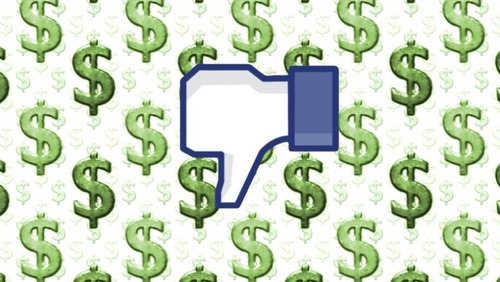 Facebook pulled the best practical joke of the internet age: the company convinced countless celebrities, bands, and "brands" that its service was the best way to reach people with eyeballs and money. Maybe it is! But now that companies have taken the bait, Facebook is holding the whole operation hostage.
Jacqueline Taylor-Adams's insight:
"…But smaller places and people will see their ability to self-promote basically zeroed out. The fans they've attracted will be pushed behind a curtain, only to be pulled back now and then when cash is on hand. If you've spent years trying to build up a following for yourself, this is a bummer—maybe a career-altering bummer…" – Sam Biddle
It's the small business, the solopreneur, non-profits, and causes that really concern us here at TaylorAdams Marketing & MgMt. These entities with already limited budgets where strategic use of social media allowed them a more level playing field.
Speaking to strategy…
Now, is time to begin using Facebook Groups strategically. Keep your groups niche and sharply focused. Become conversation focused, share stories, ask questions, and listen to your members answers. Post periodic reminders that you are a business or in business and post your business information. Create loyalty programs, contests, along with exclusive discounts and specials.
Your Facebook fan/brand page is to be used as a legitimacy tool and must contain all your pertinent information about the company, links and contacts. Do not expect much engagement unless you pay for advertising.
FYI: You should be advertising consistently across social media. For media buying help, contact Jacqueline Taylor-Adams at dobusiness@tayloradamsmarketing.com or call 1 (877) 552-7012, ext. 1111.
See on valleywag.gawker.com