See on Scoop.it – Pur-T Marketing Madness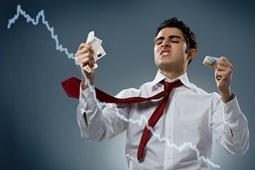 Mobile – Consumers are demanding mobile-optimized emails, and businesses need to adjust their content and tactics accordingly. Those that don't adapt to meet this new customer demand are fated to fall behind.
Jacqueline Taylor-Adams's insight:
One of the goals of PurT Marketing Madness is to help you cut through the clutter of unnecessary industry jargon, actions that are not relevant to small businesses, micro-enterprises, and home based businesses, and non-working strategies.
Your personal views about mobile and technology are irrelevant to your market's view and usage. All of your online content must be optimized for mobile. Even in your evaluating platforms to use for your business, find out up front is it optimized for mobile and if not what will it take to be optimized.
So, of course your email should be optimized for mobile! How many times do you disregard email content that doesn't come through right on your phone? If you do it, then what do you think your audience is doing?
Click the headline to read on and incorporate the tips into your email marketing. Yo, like umm, being great is PurT Madness, riight?!
_______________________________
See on www.marketingprofs.com